2012 VCMC Auto-X Cup -- Featuring NCT
Ladies and Gentlemen, the 2012 autocross season is finally upon us, and we are proud to present a new format to the VCMC hosted autocross series of yesteryear. We have combined the VCMC Series and Novice Championship Tour (aka NCT) into a sleeker and more efficient package that is the
2012 VCMC Auto-X Cup
!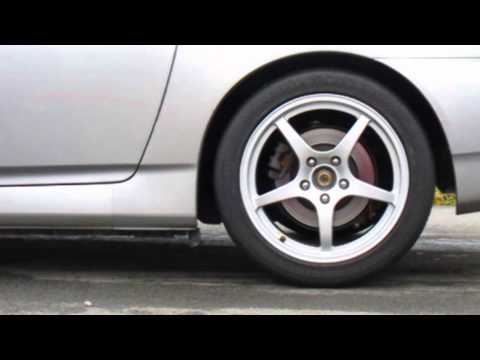 For
Novices
(i.e. those with 3 or fewer autocross events experience prior to the 2012 calendar year), the NCT category (aka. Novice Championship Tour) remains within the VCMC Auto-X Cup. You can observe and learn from the veterans while fighting it out with your fellow Novice competitors!
For
Veterans
, all your favorite classes still exist in this new series but you all know there is really only one class that matters -- OPAX!
The VCMC Auto-X Cup will be held in a best 4 out of 6 format for all competitors. This event will be held on the
FULL pad
. No longer are we confined to the rectangular, up, loop around, back courses of the past. There will be extra long sweepers, off camber turns, grip levels changes and all sorts of other challenges to keep autocrossers on our toes!
Your ELT is working hard to line up prizes for the season so please stay tuned and stay hungry for those trophy spots. We are happy to announce that
PDM Racing
is continuing their ongoing support of the NCT group with prizes to be announced.
Race Date: Sunday, April 8, 2012
Location:
BC Driving Center
(Pitt Meadows Airport)
Gates open @
7:30 am
Tech closes @
8:15am
Reg closes @
8:30am (sharp!)
(Please note that these times are strictly enforced and anyone not registered/tech-ed by 8:30am will not be allowed to run. Please allow enough time for car prep and registration.)
Driver's meeting will be held at 9am.
BC Driving Centre, Pitt Meadows
-- How do I get there?
Rules at BCDC:
- Drive the speed limit to and from the event. Obey all signs.
- Exhaust noise maximum 92 db (Zero tolerance)
- NO!-Speeding, burn-outs, loud stereos or excessive noise.
- Respect the local residents. It is a privilege to be here, and we are guests. Act accordingly.
- You must Keep your car under control at all times.
- Do not lock up your brakes.
- No doughnuts or continual tire smoke.
- No exhibition driving.
VCMC has the right to refuse entry to anyone attending this event who does not comply with these rules. You will forfeit your entry fee without recourse. Additionally, breaking these rules at any time during the event will get you banned from all other local autocross events and the BC Driving Center.
If you are NEW to VCMC, please sign-up for 2012 VCMC Membership at the following link. Your first regular autocross event is included in the membership! Just mention on the forum sign up thread that you will be using your free event so we can enter you into the timing system:
Membership Sign Up
:
http://www.karelo.com/enter_res.php?&BID=56#Ev11514
With the use of the full pad comes a necessary increase in registration fees:
$50 via Karelo
:
http://www.karelo.com/enter_res.php?&BID=56#Ev11925
$60 on-site (save some money and pre-reg on Karelo!)
Sign up on this thread below. This will help us to determine the size of the event and allow us to plan a smooth running event which means more runs for our members!
If you have car numbers and class decals (magnetic, vinyl, etc.), you are strongly encouraged to include them in the sign up post below, and bring those car numbers and class decals with you to the event.
Format of posting for pre-reg is:
Name:
Car:
Class: (if you don't know just ask and we'll figure it out)
Car Number:
Group: (NCT, Stock, NS1, NS2, NS3, OPAX, Ladies)
Barcode: (your barcode number/don't have one yet)
Member: (y/n)
Novice: (y/n)
Signed up on Karelo: (y/n)
Preferred work assignment:
Race Groups:
NCT: novices driving in any class should compete in this group
Stock: (SS, AS, BS, CS, DS, ES, FS, GS, HS)
Non-Stock 1: (ASP, BSP, CSP, DSP, ESP, FSP)
Non-Stock 2: (SM, SMF, SSM, XP, CP, DP, EP, FP, GP, AM, BM, CM, DM, EM, FM)
Non-Stock 3: (STF, STC, STS, STX, STU, STR)
Open Pax (OPAX): The OPAX group is open to all competitors from any class.
Ladies: Open to female competitors from any class.
eg.
Name: Rick Leung
Car: 2007 Mazda Miata
Class: STR
Car Number: 10
Group: NS3
Barcode: 170274
Member: Y
Novice: N
Signed up on Karelo: Y
Preferred work assignment: Shadow Event Chair