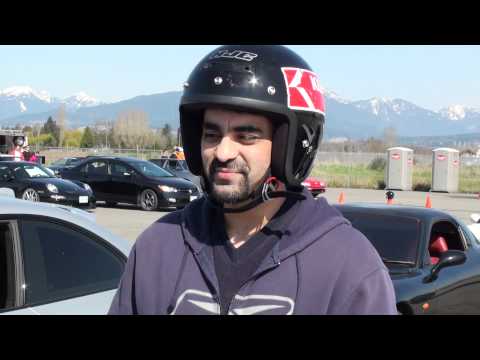 Hi all,
Registration for the April 28th Velocity 1 session will be open tomorrow at 9:30pm!
With the new
full-lot
format, this year will see an exciting
all-new
Velocity course lay-out, allowing students an even greater capacity to explore their limits.
We're planning to deliver value in instruction (and fun!) to our members like never before!
As always, we expect space to fill quickly so don't delay in signing up!
Karelo Link:
http://www.karelo.com/enter_res.php?&BID=56#Ev11922
Date/Details:
----
Classroom: Wednesday April 25th, 2012 - 7:00 pm : Location TBA
Practical (Full lot session): Saturday, April 28th, 2012 - 7:00 am : BC Driving Center, Pitt Meadows (google map)
Cost: $175 (current members)
(Club Membership required if you don't have one already)
Note, for the first time in nearly a decade we've adjusted the Velocity 1 tuition slightly, ensuring we can continue delivering the top-notch motorsport experience our members have come to expect.
More info on Velocity:
*Note: If for some reason, you find the event full please E-mail me to get added to the waiting list!
Renewing Members
, the membership early-bird discount ($40 vs the usual $50) ends March 31st!
New Members
don't forget, your membership fee includes one free regular VCMC event!
Also
LIKE us on Facebook (
www.facebook.com/vcmcca
)
& Follow us on Twitter (
www.twitter.com/vcmcca
)