Ladies and Gentlemen, after Velocity and Spring Club Practice I'm sure everyone is ready for 2012 VCMC Auto-X Cup Event #2. If you took the Velocity Driver Development, it is time to transfer those skills you learnt for this race event.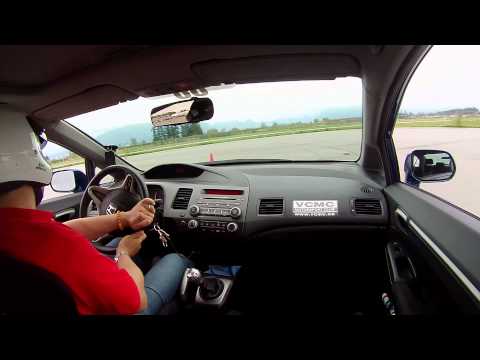 Race Date: Sunday, May 13, 2012
Location:
BC Driving Center
(Pitt Meadows Airport)
Gates open @
7:30 am
Tech closes @
8:15am
Reg closes @
8:30am (sharp!)
(Please note that these times are strictly enforced and anyone not registered/tech-ed by 8:30am will not be allowed to run. Please allow enough time for car prep and registration.)
Driver's meeting will be held at 9am.
We are accepting pre-registration via Karelo ONLY including
novices claiming their first free event credit
.
There
will be no on-site registration
. However, everyone is still
encouraged to post his info up here on the forum thread as it is
customary to let your competitors know that you'll be attending the
event.
$50 via Karelo:
http://www.karelo.com/register.php?BID=56&BT=10#Ev12066
BC Driving Centre, Pitt Meadows
-- How do I get there?
Rules at BCDC:
- Drive the speed limit to and from the event. Obey all signs.
- Exhaust noise maximum 92 db (Zero tolerance)
- NO!-Speeding, burn-outs, loud stereos or excessive noise.
- Respect the local residents. It is a privilege to be here, and we are guests. Act accordingly.
- You must Keep your car under control at all times.
- Do not lock up your brakes.
- No doughnuts or continual tire smoke.
- No exhibition driving.
Photos by Michael Lee