VCMC iRacing Series 3 - Race 3
Thursday, December 13, 2012
On to the next race! Road Atlanta, located just north of Braselton, Georgia, is recognized as one of the premier road courses in North America. From the famous Esses to the downhill, diving Turn 12, Road Atlanta is a challenging, yet fun track to master.
This season, the VCMC Series will be visiting three tracks that don't come with the base iRacing subscription. Don't forget to purchase all three together for a 10% discount!
Day: Thursday, December 13, 2012
Time: 8:30 PM (7:30 Practice)
Cars: Ford Mustang FR500S, Mazda MX-5 Cup (Fixed Setups)
Track: Road Atlanta Full Course
Start: Rolling Start
Laps: 19
Password: autox
VCMC iRacing Series 3 Schedule
Warmup: Lime Rock Park (25 Laps)
Okayama Full Course (17 Laps)
Charlotte Motor Speedway Full Road Course (Night) (23 Laps)
Road Atlanta Full Course (19 Laps)
Summit Point Main Circuit (23 Laps)
Sebring International Course (Night) (13 Laps)
Mazda Raceway Laguna Seca (19 Laps)
Suzuka Grandprix Course (18 Laps)
Best 5 of 7 races
Series Standings
Click Here
Season Prizes
TBA
---
Multi-Class Racing
Miatas and Mustangs are racing only the cars in their own class. There is no need to defend a pass from the other class.
It is the responsibility of the faster car to make the pass cleanly. The fastest drivers in Multi-Class racing are usually the ones with the most patience.
It is recommended that the slower car facilitate the pass in order to avoid unnecessary loss of time for both parties. Hold your line when the leaders are coming through - don't switch from side to side unnecessarily. Be predictable.
Be aware of the big picture. For instance, if you are 20 seconds away from the cars in your class in front and behind, avoid impeding cars that are battling for position.
Multi-Class racing can be challenging, but we will all become better, more aware drivers.
Watch this video for more info: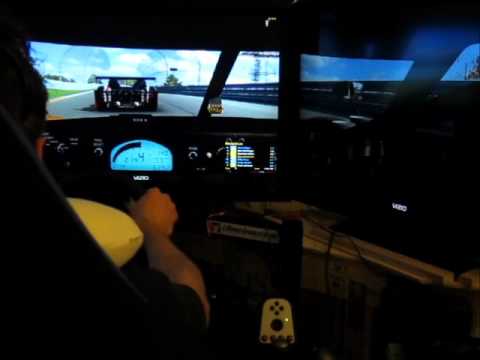 Rolling Start
Do not pass drivers in your own line, (left side or right side), before the start/finish line.
If you qualified second, don't pass the leader before the start/finish line.
---
How to Join
Find the "Hosted" tab just under the scrolling service banner.
Mousing over the "Hosted" tab will drop down a list.
Select "Join a Race".
The Server will open at 7:30pm for Practice. Name: "VCMC iRacing Series", Password: "autox"
A 10 minute Qualifying session will begin at 8:30pm.
The Race will begin when Qualifying is finished.
Note: you will need to own the Mustang FR500S ($12) to join the session.
We apologize, but this is an iRacing policy for Hosted races.
Sign up and give input here!