Well folks, after a full wickedly busy semester at school, and about a month and a half to mellow out with an easier semester and a student teacher (turns out I'm a bit of a control freak, but I digress...).
The chassis is back at work with some home-made front shocks (dwarf car technology), and nothing for the rear yet. Roll bar is tacked in. Some minor changes happening too.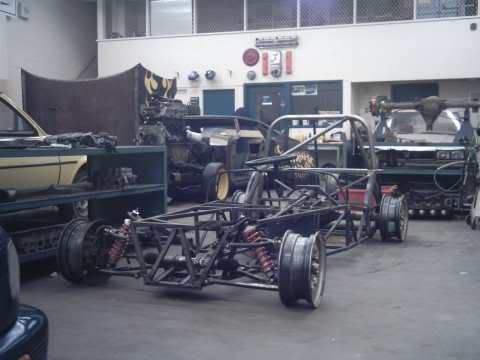 Finally figured the panhard for the Locost. It should be 4" off the ground at race height, with a small range of adjustment. The other Locost guys think I'm silly to worry so about the rear roll centre, but after the Centrifugal Sentra, I'm more concerned. I forgot what the front roll should be. 2"? 3"? I can't remember what I designed it to be... have to check the sheets....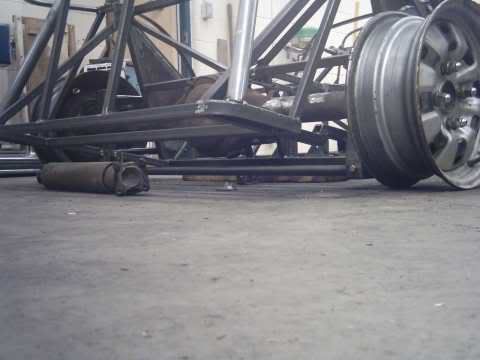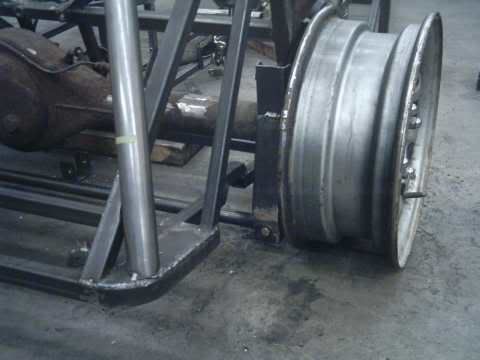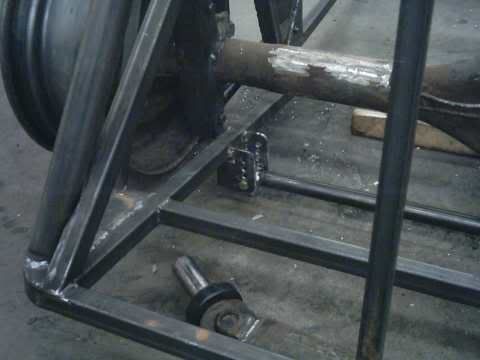 Driver's side bracket will be braced some more, to help distribute the loads. Just not in yet. Lots of stuff not in yet. Lots of stuff not "final" yet.
As always, I'm open to sponsorship in the financial sort of way. The more you wonderful donate, the sooner I get to drive it! Heck, send some money (any money over $20?), I'll even let you co-drive an event!! Donations so far: $0.00
Skinny "fun to be welding again" G