Hi all,
Registration for the April 20th Velocity 1 session will be opening this week!
With the Canadian National Autoslalom Championships taking place in beautiful BC this year, there is no better opportunity to hone your skills on the very same site where the event will be held! If you've put-off attending in the past (or have gotten a bit rusty), this is definitely the year to sign-up.
We expect space to fill quickly, especially considering Nationals are on the horizon, so don't delay in signing up! The next Velocity session does not take place until June 22nd.
Online Registration Link
:
http://www.motorsportreg.com/index.c...2#.UT9-f9ZgT71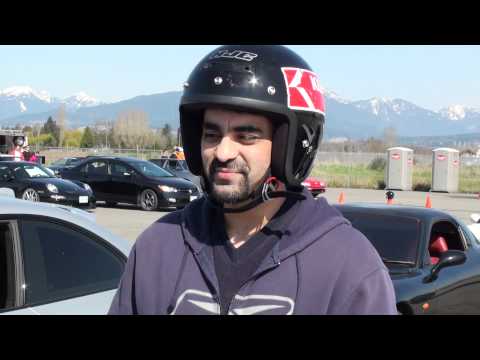 Date/Details:
----
Classroom: Will occur on the Wed or Thurs evening immediately preceding the practical session. Venue and timing for the classroom to be confirmed within the next week or so.
Practical Session:
Saturday, April 20th, 2013
- start 7:00 am, approx finish 4:00 pm : BC Driving Center, Pitt Meadows
Cost: $150+GST (current members), includes lunch for all participants and volunteers. (and yes instructors too)
Note, a Club Membership
is
required ($40 for renew), if you don't have one already($50 for brand new member), AND
it includes one free entry to a club autocross event!
More info on Velocity:
*Note: If for some reason, you find the event full please E-mail me to get added to the waiting list!
**Please do not PM me on the forum with messages, as my forum mailbox runs out of capacity far too quickly**
Casting call for event support volunteers and instructors to follow shortly.
-a great opportunity for some free seat-time, vicarious instruction, and a chance to give back to the club that helps you get faster year by year!
The classroom session for Velocity will be held on:
Date: Wed, April 17 @ 7pm
Location: Room 2802 at a rented classroom at a local community college at 700 Royal Ave, New Westminster.
Please note that there is some metered street parking on 8th Street, Royal Ave, and 7th Street.
See you guys then!
Also
LIKE us on Facebook (
www.facebook.com/vcmcca
)
& Follow us on Twitter (
www.twitter.com/vcmcca
)